What we provide
Online Hotel Management System – eZee Absolute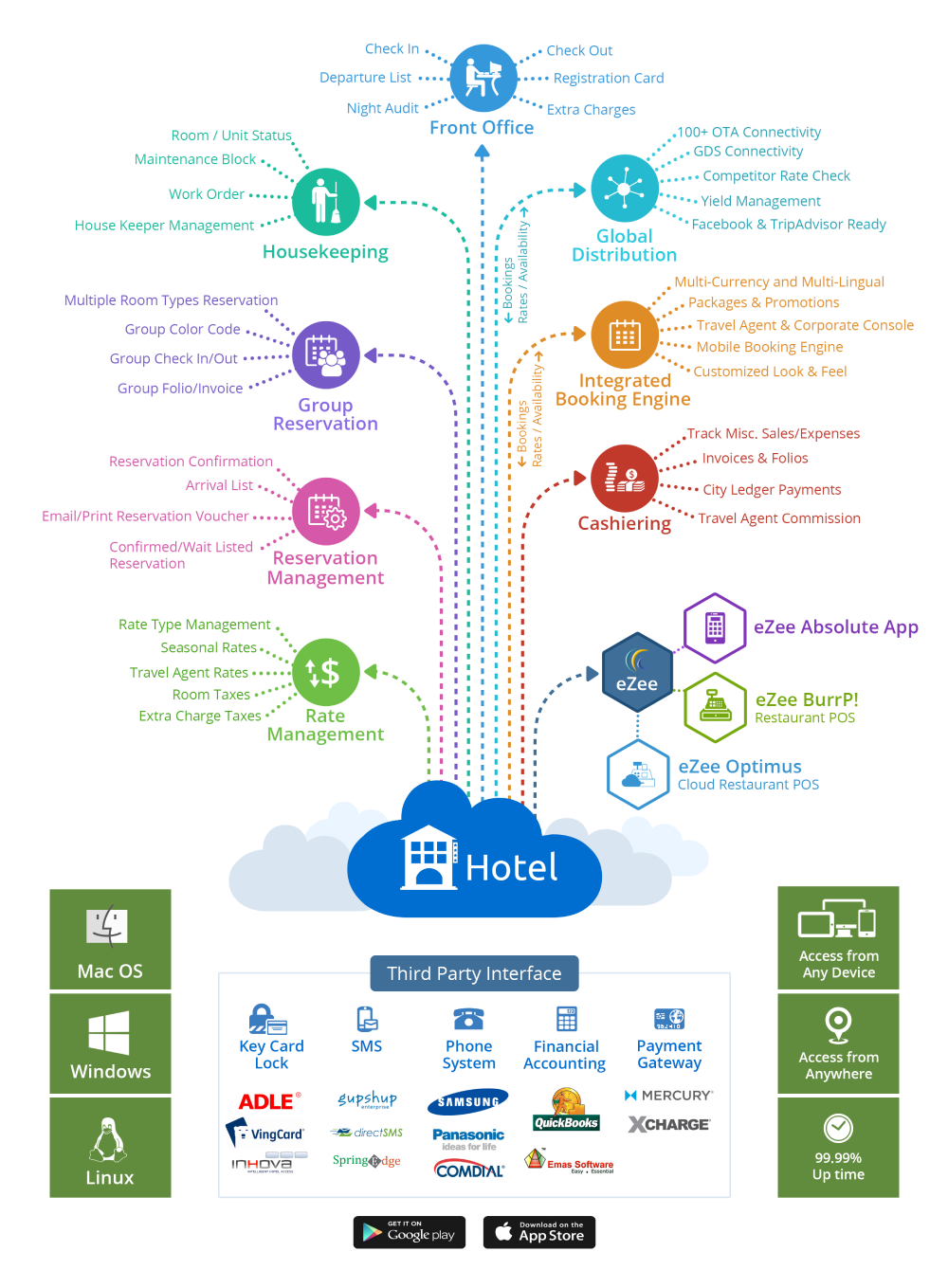 An accurate management of sales and guest interaction process in small to mid-sized hotels and hotel groups is the prime appeal of the cloud based SaaS enabled hotel management system-eZee Absolute. It is a distinct and unified answer to all requirements of a hotel management system. In this changing industry, eZee Absolute hotel software presents a cloud based system through the Pay per use concept.
The cloud based hotel management software covers all major operations with its robust features starting from online booking, check-in, check-out, group booking, house keeping, mini bar, banquet, maintenance and many more. In addition, eZee Absolute online hotel software offers interfaces with many third party software and hardware solutions like Financial Accounting System, Key Card Lock, Payment Gateways and Call Accounting.
The online hotel management system also facilitates the managerial users to generate multiple report types according to changing requirement. All the data is stored on secured servers with minimum redundancy which makes sure that your hotel stays operational 24×7. The online hotel software can be accessed anytime from anywhere from various devices.
Features
Reservation Center
Front Office Operations
Flexible Group Management
Profile Management
User Privilege & Security Control
Charges, Deposits and Invoicing
Email Marketing and Scheduling
Trouble Free Audit Trails
Automatic and Normal Rates
Seasonal Rates
Contract Rates
Negotiated Rates
Flexible Rate Rules
Allocated Rates
Multiple Rate Support
Taxes
Occupancy-based Rates
More info about eZee Absolute Get Demo of Cloud Hotel PMS Download Brochure