What we provide
Hotel Management System – eZee FrontDesk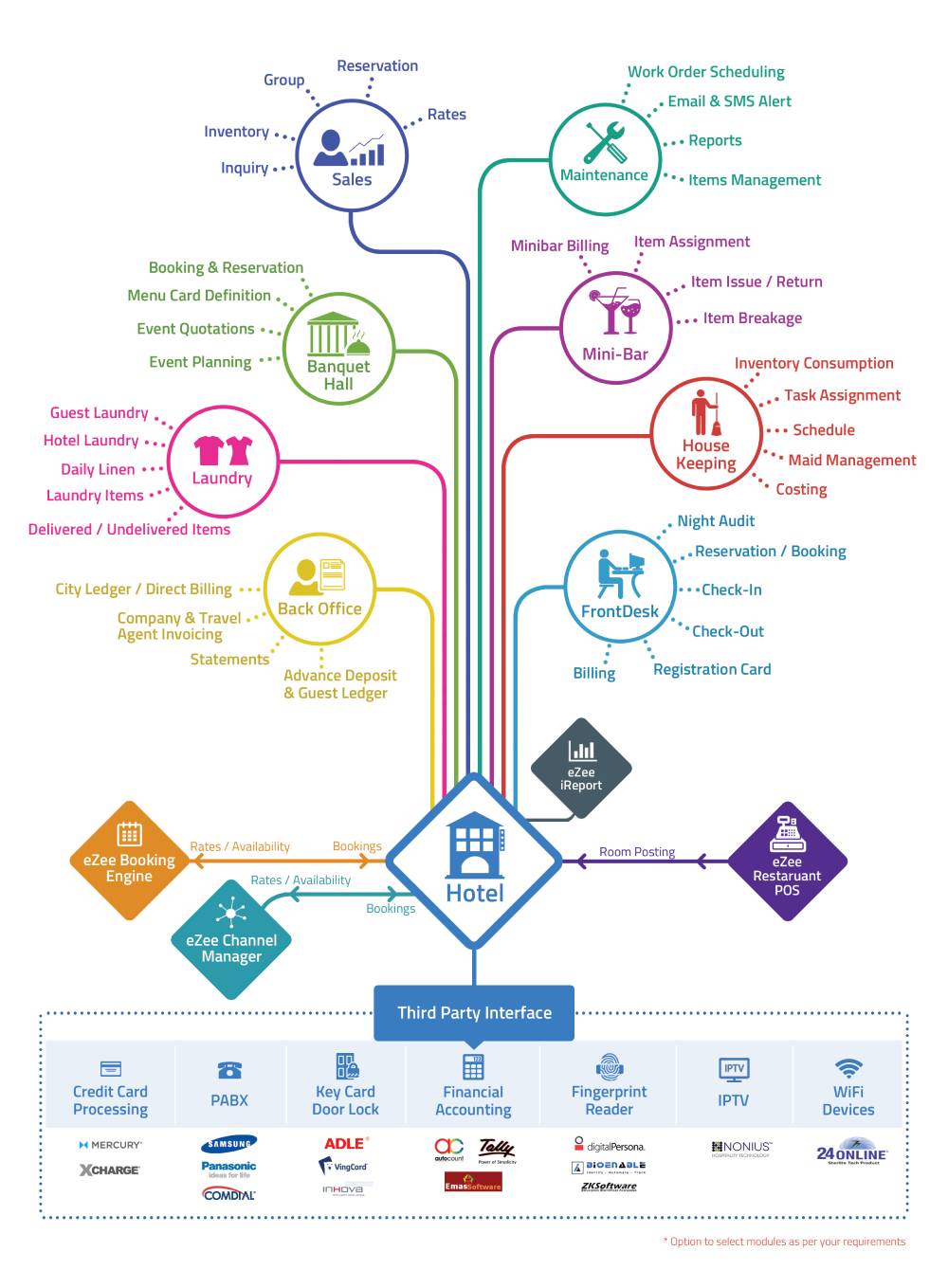 An innovatory hotel management system,
eZee FrontDesk
helps hotels and hotel chains to run their hotel operations conveniently and productively. Devised and developed with latest technology, this hotel software satisfies the international hospitality norms regardless of the type and size of your property.
Carrying a user-friendly user interface, the hotel software brings together every single aspect of property management under a single interface and overcome the frontdesk task hassles. Despite being an extremely powerful and foolproof hotel management software that combines extraordinary features, it does not burn a hole in your pocket and carries a surprisingly non-premium price tag.
Whether it is front-desk and reservation module, or the housekeeping one, the travel desk, or the back-office interface; every component of this hospitality software has been built and designed keeping in mind the rigorous terms of property management. eZee's hospitality solution has been widely recognized as a software that meets the requirements of even the most demanding of international properties.
Features
Check Availability
Reservation Management
Room Allotments
Check-in
Check-out
Group Management
Registration Card and E-Signature
Profile Management
Rate Management
Revenue Management
Back Office Operations
Housekeeping
Payroll Management
Maintenance Module
Mobile Application for Instant Hotel Reports
Integration with Online Booking Engine
Taxes
More info about eZee FrontDesk Download Hotel PMS Download Brochure